Wolves and Animal Communication
Interaction with Real Wolves
Hear Julia Griffin's story of living and "speaking" with wolves.
Video editing by Richard Olson: www.TalkToMeGuy.com
All photographs of wolves by James Fisher. 
Julia & the Wolves as Teachers
When my spiritual awakening began, the wolf appeared – the first time as a spirit wolf, later as real wolves with long tails and shiny teeth. They became my teachers, guides, companions and an object of my passion. I've lived with wolves (and my children simultaneously), spent hours with them and learned to speak their language.
From the first encounter, the wolves spoke in a loudly in a clear voice that was audible to me. It was as though a human spoke into my ear. They told of my future and events that would come to pass. The wolves also communicated in an energetic or intuitively universal language. When I listen to animals or hear the thoughts of humans, I "connect" through the intuitive language that was taught by the wolves.
The wolf remains an integral part of my life, for their teachings are wise and vast. The secrets of co-creation in the time of the alignment of the planets are known to them. The wolves have knowledge of the earth changes and the coming times that they wish to share. As their messenger, I decided to share their teachings as "The Wisdom of the Wolves".
You can learn from Julia's experiences with the wolves by signing up now for Animal Communication Classes.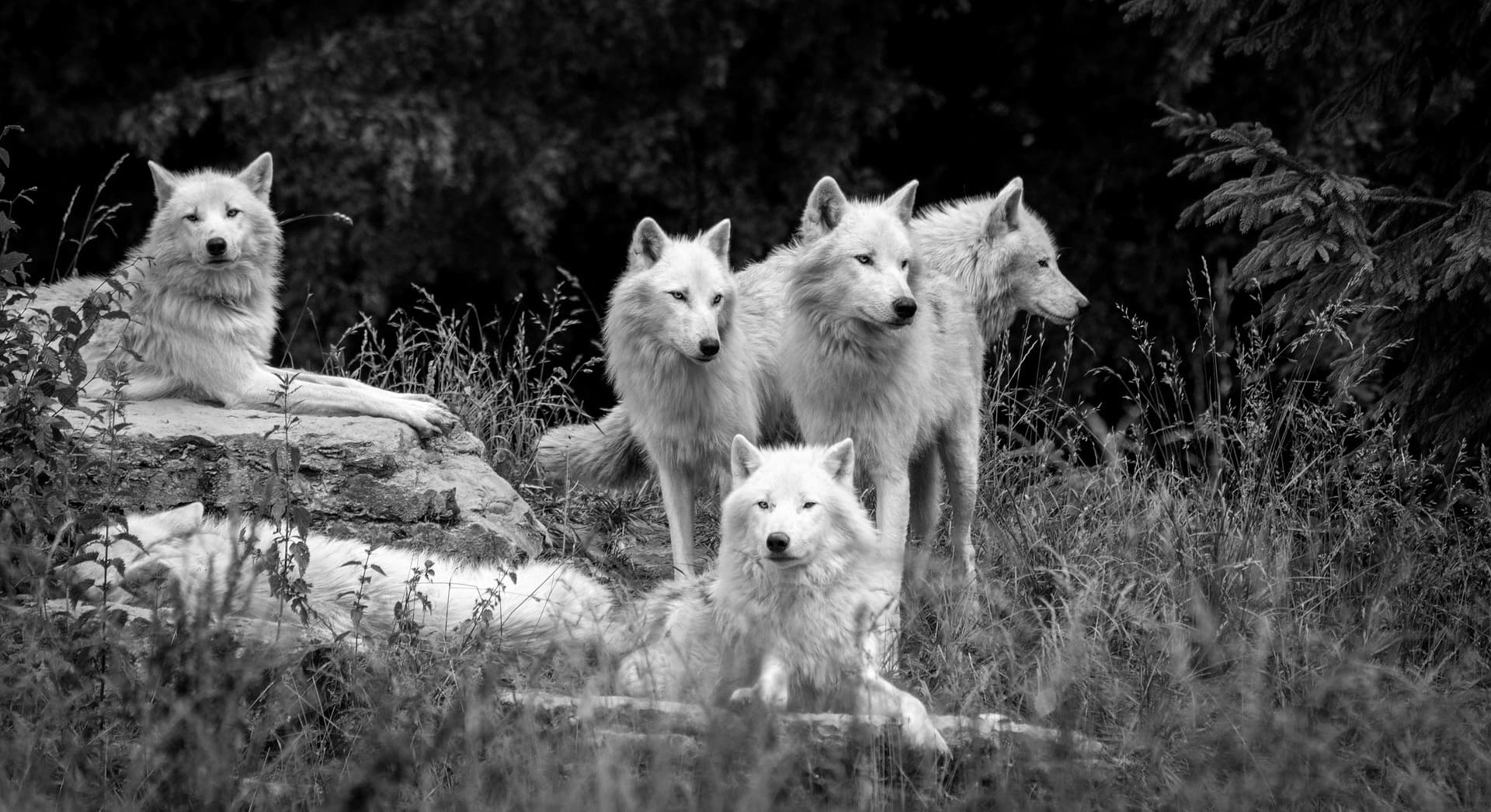 Save the Wolves
As a wildly beautiful part of nature, the Wolf is part of us. Wolves are threatened in many states and actively hunted in Alaska. The Wolf is said to be the "Great Teacher" and was revered by the Native Americans. When a species is hunted, injured or eradicated, the great circle of life is affected. We kill a part of ourselves.
We must take action if we desire to continue to interact with wolves.
There are many ways of helping the wolf. Please make a donation to one of the wolf sanctuaries to provide food and care for a wolf (wolves). Sanctuaries are educational and environmentally sound facilities that house wolves and often offer public tours to learn about wolves. Wolf Sanctuaries provide an environment for wolves to live safely.
We can take action by making donations and supporting legislation to protect wolves. The Wolf Conservation Center in New York shares updates on bills related to wolf hunting and protection, including how we can support the wolves. Connect with the Center at https://nywolf.org/
Meditation Exercise
Years ago, I was chosen by the wolf, and began my Odyssey into a world so beautiful and rich that I can only attempt to share it.
Somewhere in my voyage, I became a wolf myself. I know what it is to dream with a wolf, to run with a wolf, to be a wolf. I know the incredible psychic power and tremendous strength of the wolf. 
It was the wolves who taught me to hear not only themselves but all animals — to recall what I knew vaguely as a child and could not articulate: that all of Nature speaks a single language of the heart. It is we — the humans who regard ourselves as superior — who have forgotten this most meaningful language of all.
The great wolf, Juno, told me stories in this language that became the Wolf Myths.[1] Her words ripped my life apart — and when it came back together again, I was forever changed. Wolves do that. It's wolf magic, pure and simple. You must live with them to know.
Sheba, a beautiful wolf, helped in writing this exercise, which you can use for meditation or dreaming, I hope it will help you to feel the marvelous power and magic of the wolves. 
Dreaming with Wolves
Sheba the White Wolf is here helping me to describe the place I go when I dream with the wolves. She believes that you, too, can travel there if it is your desire.
You might burn a little white sage and call upon the energy of the Four Directions before you read this — or just call the Spirit of the Wolf, and ask to go there. Sheba says that is all you have to do. She says if you can't dream it, just imagine it.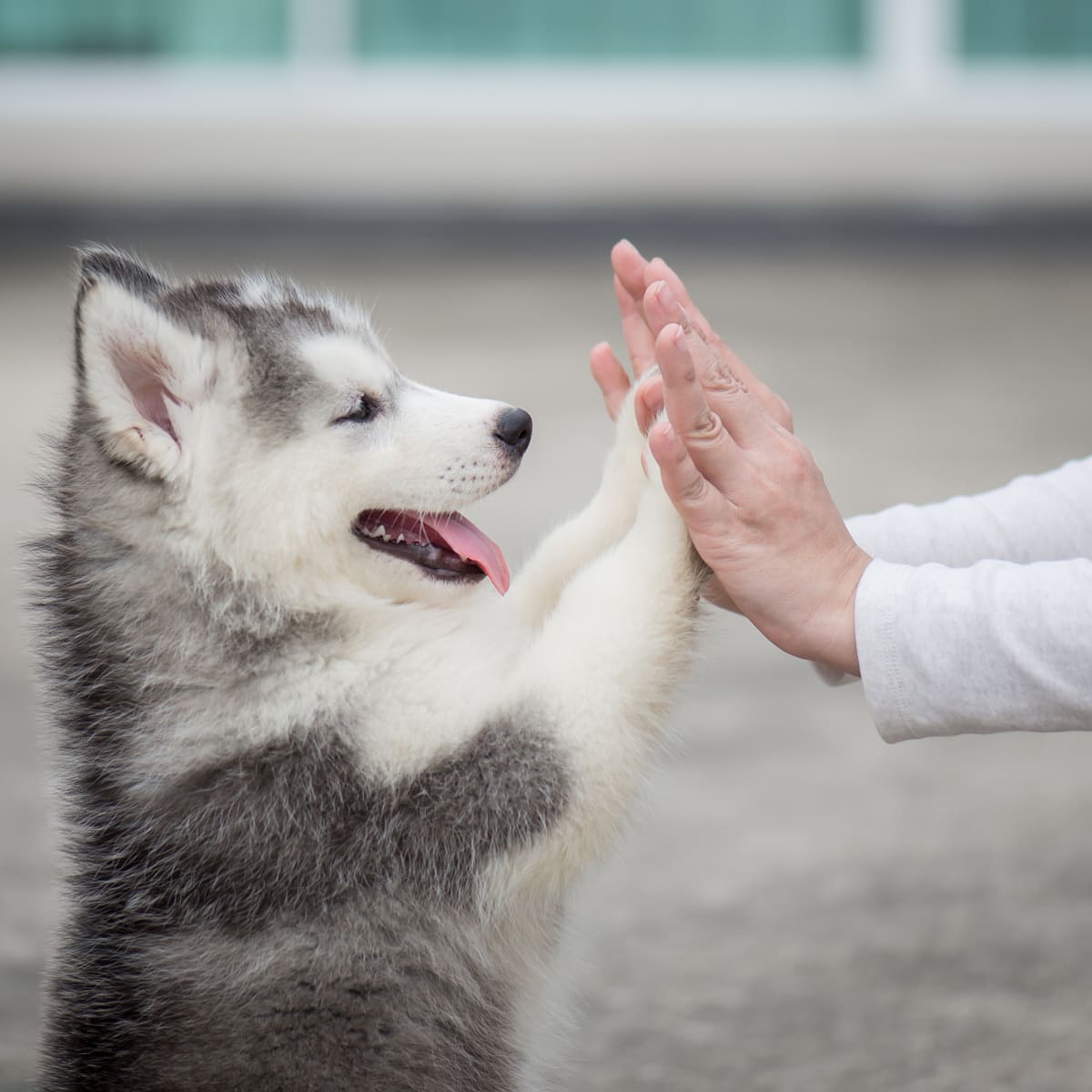 So that you learn the application of the techniques taught in class, the animal communication class is composed of 4 one hour sessions that include:
Lesson in PDF format

MP3 recording of class
Animal communication classes are fun! The wolves taught the art of intuitive speech to me, and I will share many of their basic techniques. You will also learn techniques for changing yourself so that your pet's behavior improves, as well as how to connect and communicate with your pet.
Through intuitive communication, you'll learn to better understand what your pet is trying to say; the meaning of your pet's physical behavior; tips for changing behavior; and how to work more effectively with your pet. The tips included in the animal communication class also work with people. The class offers meditation techniques that are excellent for heightening all areas of intuitive communication.
In this class, you will learn how to:
Speak your pet's language and communicate clearly

Create a meaningful heart connection with your pet

Find your totem

Understand the meaning of your pet's behavior and how it relates to you

Work with your pet for positive change and behavior

Understand how your pet helps to create your reality

And much, much more