In alchemy, the wave can refer to water signs and emotion, or it can refer to oscillation–the motion between the new reality and the old one. Emotions occur as the result of an oscillation or movement between thought and physical sensation in the material world.
In metaphysics, we're taught to pay attention to the heart and the inner voice when life is smooth–and when it is turbulent. By paying attention to the moment, we can observe life and deepen our connection because life moves in patterns of up and down—creating the sensation of duality.
Working with emotion involves dealing with oscillation, which occurs within ourselves. If we can observe the motion by connecting with our inner self, it ceases. We progress on our spiritual path. (Changing emotion requires practice and patience, but it is worth the work!)
Tips:
1) When life moves easily, it's good to expand the energy outwardly into the present and the near future. It's also helpful to "see" good things for others and project a better, happier world. (Scientific experiments prove "seeing" good for others brings healing and positive energy into our lives.)
2) When the emotional/mental waves are at a lower point, it's helpful to know they will pass more quickly when we tap into the spiritual self. We can replace lower thoughts with positive thoughts; we can substitute a positive emotion for a lower one. (We do this by meditating on peace, harmony, joy, or the feeling of a higher vibration.)
3) It's helpful to know emotions are contagious. We may pick them up from mass consciousness, other people, or locations with a lower frequency. Often, the feeling will pass when we know it doesn't originate from the self.
4) Positive emotions occur at higher frequencies, and negative emotions occur at lower frequencies. It's helpful to raise personal frequency by envisioning pink light, asking how it feels when connected with the inner self, or spending time in nature.
5) It's important to discern if negative emotions occur because we are glimpsing an undesirable truth about a person or situation, seeing through a personal pattern, or seeing life in a light, which may not feel uncomfortable (yet.) In this case, rest, remove the mind from the problem, and gently reflect. Ask for help from the universe in discerning the answer.
6) The inner self always has a vision of a beautiful life, and angels are always around us. The "invisible" world (or quantum field) is said to be more real than visible world. It answers when we call on it—and when we're ready to change.
7) When we observe a thought or emotion, it becomes quieter. The inner self generates positive emotions and thoughts. It delivers peaceful answers. By putting our consciousness in this place, life changes.
8) Many teachings speak of "low" and "high" points as storms and rainbows. We think storms are difficult, and rainbows signal a time of abundance. Both are illusions on the path on life. Beyond the illusion is the path of light. If we remain on the journey, we find (and become) the light.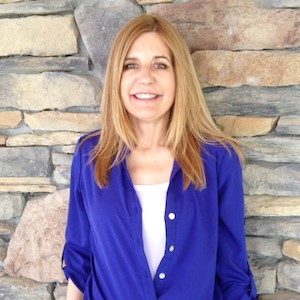 Julia Griffin, intuitive healer and owner of One True Self, began her work fifteen years ago under the tutelage of real wolves. Following their direction, Julia sees and reads energy, including animals, plants and people. She works with people in session to find their resonance with the soul, clearing patterns and alignment with their inner path. If you would like to seek additional spiritual change and insight into your life, please contact me for information about an intuitive session.