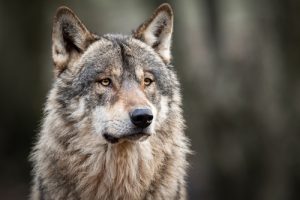 Our messages come from the soul of the planet, the motion of the earth, and knowledge of the future. We broadcast them with the coyotes, whales, dolphins, and other creatures who emit the waves that you call "sonic", and they travel on the light of the moon to your heart.
If you would like to feel this, you have only to ask the universe by saying, "Please let me hear the waves of sentient animals and creatures. Please let me feel the higher frequencies of the earth. You can also call on the wolves and ask us to open your heart so you can feel them."
The frequencies of the earth are needed by the physical body, and they unite the heart and inner self. Also, they illuminate your desires, which are important because they come from your heart. By listening to your heart, you become whole.
You gain the ability to discern between thoughts and emotions that align with your heart—and those that don't. Through this ability, you learn what to think and feel and how it supports a beautiful world that you create for yourself. Desires of the heart can lead you into connection with the universe. A true heart-felt desire comes from the universe and the earth. A heart-felt desire leads into your true self, your utmost abilities, talents, and a perfect balance of kindness and boundaries. Your soul feels its connection with the universe and longs for more.
You came here to create with the energies of the universe and the earth. The earth responds to whatever you feel and think.  What is the life that you want?
It is written in the stars that you will – at some point – learn to create all that your heart desires. At this time, the earth will renew herself, and a new world will come about. Instead of worrying about when and how the earth will change, focus your consciousness on possibility, the probability that energies on the earth work in a different way than you perceive them.
Perhaps, dreams come true. Perhaps, answers come from the heart instead from the mind. Explore the possibility of a great creative force that will assist you with your dreams. Use love, faith, and imagination to create your ideal life.
Begin with your strongest desires. Perhaps, they are something that you have always wanted or longed for—or felt that you would never have. But the universe exists partially to fulfill your dreams, to give a sense of wonder, and to connect you to the beauty of the moment, the flow of life within you and around you.
If you feel that you have all that you long for in the moment, then expand it. Bring in love, abundance, and joy and feel the flow of energy as it floods through your life.  Notice the good and speak about it.Wherever it is not beautiful, then see the opposite. Visualize your desires and your most perfect life as often as you can. (It is best to sit outside or walk when practicing because the earth perfects our desires as they move into form.)
Holding the Vision
Some desires may take form almost instantly, but most desires require time. During this time, energy changes daily—sometimes several times each day—and it is important to visualize and feel the desire every day. Make it seem and feel more real than your current experience.
Think of how you love the idea of creating what you want—the joy and pleasure of it. Imagine your life changing and moving into this form. Feel how your life would flow more easily and feel the beauty it would bring. Make the image so real that you can feel and breathe into it.
If it takes time, think of nature and the sleep of plants before they bloom and grow. Understand the patience involved in building new forms of life. Observe nature and the slow changes that take place within a single season. Put all your focus on the desirable change.
Also, think of the universe and its light. Remember that the universe wants you to create and experience a full and beautiful life.
The Power of Holding Your Vision
A wonderful change takes place within you when the vision of the heart is held. It activates the heart and intuition. The right visual gives spiritual energy and physical strength. It propels you in the right direction.
In the hours that you sit and contemplate the vision that came from your heart, the universe becomes aware of you and your desires. It participates in your creation with unconditional and loving energy, which becomes available to you more and more often. The process reminds you of your ability to create, to see life differently, and discern between varying types of energy.
During this process, you will have many thoughts and feelings that travel in the opposite direction of your desire. At times, they may seem stronger than the desire, but they are not. It is by overcoming these feelings and thoughts that you create a new life. At some point, you will realize that you are strong and by holding an intent, you can create it.  (In a way, the thoughts and feelings are much like life. As you review them, you discover what you think is true.)
We ask that you contemplate this and return to the beauty and truth of your inner self.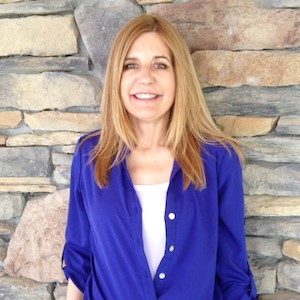 Julia Griffin, intuitive healer and owner of One True Self, began her work fifteen years ago under the tutelage of real wolves. Following their direction, Julia sees and reads energy, including animals, plants and people. She works with people in session to find their resonance with the soul, clearing patterns and alignment with their inner path. If you would like to seek additional spiritual change and insight into your life, please contact me for information about an intuitive session.