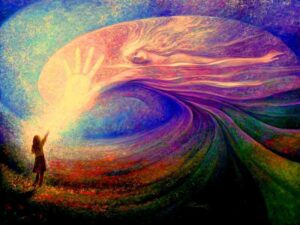 Part of everyone's purpose is to share light and love. As we become adept at it, our higher purpose (dharma) is revealed. Wherever we are and whatever we are doing–we can always choose to send light to others–and to the world. When we send light and love, we create positive change within ourselves and the world. We also help ourselves by shifting into a higher frequency. 
Here are a few tips:
Take a few minutes to meditate and find the presence of the inner self. Send light to distracting thoughts, small problems, and the state of the world. Feel the energy falling like sunlight on the world. (Over time, the universe and inner consciousness will direct the thoughts.)
We can send love and light to everyone in our life—the good, bad, and indifferent. It's important NOT to see the person changing and to refrain from a desired outcome. Simply see their higher self and send light to this part of the person. (There is generally a feeling of softness or a click when we connect appropriately. At this point, pull back and send light to another person.)
It's helpful to see the placement of our consciousness as a directive. What we find bothersome in the outer world is a good target for light. We can send light to pipelines, politics, or poverty, (As light accumulates from many people, the vibrations heighten—eventually, altering the way that matter takes form.)
We can create self-healing by sending light to any tension, pain, or lack of alignment in our body. See golden light filling the place of weakness and pain. Feel the relaxation and let go. (Everything is energy, and energy responds to light.)
On an intuitive level, one of the most harmful human practices is sending anger or disturbed emotion to whatever we don't like—including other people when they don't follow our agenda. By sending light, feeling the "good" and returning to the inner self, we create a practice of heightening—not lowering—the vibrations of everything in our life. (Problems with other people often disappear without discussion when we become adept at this technique.)
Send light to the environment around you, including nature, people, trees, and buildings. The auric field extends for quite a distance around awakened people. It's helpful to send love and love to everything within our energy field so that they vibrate with us.
Sending light leads to greater connection. It speeds the vibration of particles in our field. It connects us with our heart and universal love. It's a wonderful way of loving ourselves and bringing "good" into the world.
Sending Light, Easy Exercises
Exercise One
Sit in meditation until a feeling of connection occurs. Choose an issue in the world, a part of the self, or a person as a recipient of light. Imagine golden light filling your energy field and bringing a feeling of softness and warmth.
Imagine sending the golden light to the chosen "object". See golden light filling every particle of the situation, person, or place. A happy, relaxed feeling should follow.
Pull back and refill the self with golden light.
Exercise Two
Imagine a beautiful pink light filling the heart space. Let the light grow until it fills the body. Feel the loveliness of universal love.
Send it to a person, place, or situation. Send it as wave—or like the beam of a flashlight. Continue to send for a few seconds. (Some people cannot feel universal love, but it helps nonetheless.)
Pull back and return to the heart space.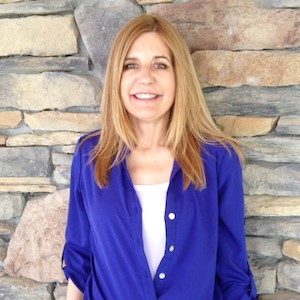 Julia Griffin, intuitive healer and owner of One True Self, began her work fifteen years ago under the tutelage of real wolves. Following their direction, Julia sees and reads energy, including animals, plants and people. She works with people in session to find their resonance with the soul, clearing patterns and alignment with their inner path. If you would like to seek additional spiritual change and insight into your life, please contact me for information about an intuitive session.